Caught in full motion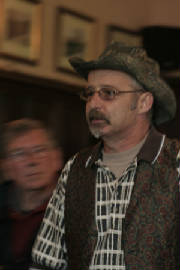 Dave Forshaw, Festival Organiser





The Bushbys, John, Caroline, & son Malcolm
An unbelievable sound, haunting, beautiful.
I know I haven't got everyone on this page, and if anyone has some to send in, please do so, particularly any of Jez in the Marquee, please! Thanks for coming, playing, singing, dancing, joining in, drinking, and being our new friends! Until next year... Best Regards Aye!
Dave
From the Alnwick pipers concert band.......
PIPER'S SHARE!





Up close & personal
Jez Lowe in the Bar Sessions.